Last year, the LEA team had the opportunity to work on improving Vaccination Clinics for the Victorian Department of Health.  The work was a fantastic opportunity to collaborate with several health services across the state and help get the Victorian community vaccinated in the fastest time possible. One of the best things about delivering this significant project was co-working alongside Nicole Amsing.  The collaboration was so successful that we invited Nicole to formally join the LEA team and we are very grateful that she said yes. 
Nicole has been operating a very successful consulting service for more than a decade, but like us enjoys working as part of a team. Nicole is a wonderful collaborator and loves to get close to where the work is done to deeply understand.  She has strong strategic planning experience and has worked with many boards and executive teams across the country to assist them to get really clear on purpose and "what success will look like".   
With the addition of Nicole to the team, LEA is the global network's leader in terms of lean healthcare experience – between Nicole and I we now have 40 years of combined learning about the lean mindset, practices and tools.  Nicole has also worked with many other sectors including education and local government.  She is based in Melbourne, but like the rest of us – she can't wait to increase her travel.
Read our interview with Nicole below to find out a little bit more about her and her experience.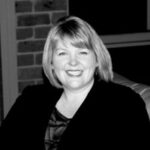 Nicole, can you tell us a little about yourself and your journey with lean thinking?
I started my career as a physiotherapist working in public hospitals in Melbourne and became fascinated with how all the parts of a large and complex operation came together, which led me to become interested in systems thinking and process design and management.  In the early part of my career, I moved out of clinical practice and was lucky to be able to move into service development roles where I was creating new services from nothing. I always tried to focus on creating something that would work best for the patients, was error free and efficient. Sometimes I was successful, and sometimes less so, and that was really when I became interested in the discipline of improvement, and the theory that underpinned the practice.
What was your lean 'a-ha' moment?
My 'a-ha' moment was when I was part of a team of people trying to improve the experience of patients and staff in an emergency department.  Through this work we were able to make incremental changes each day and each week, which over time had a significant impact.  Waiting time for patients reduced, capacity in the emergency department loosened up and it created a much more rewarding environment for the staff.
How do you see lean thinking and practice evolving over the coming years in Australia?
I think the real challenge is creating the discipline of "a little bit of lean, every day" and helping organisations and the individuals within them to create the work environments and daily practice that make that possible. There is a tendency to be in a hurry (which is not to say we don't need to be urgent), but the hurry sometimes means we cut corners and leave out critical elements that are necessary for success.  I also think that the workforce is becoming more informed and more discerning and will be looking to work in organisations that feel energetic and that relentlessly focus on creating value.  Leaders will be challenged to create these environments, and I think that lean practice underpins this.
How has lean thinking shaped your leadership style?
I have a preference for introversion, and lean thinking and practice really forces me to engage with people who do the work, to understand the work and to address shared problems.  I also think the very simple PDCA helps to create a framework for strategy and communication… Where are we now? Where do we want to be? How will we get there? How will we know that we are successful?  I have found that this framework helps to set direction, create alignment and foster commitment, which is the core role of leaders.
Do you have any pets?
I have a very old budgie named Archie and a middle aged Cavoodle named Waffles.  They are loved members of our family
What's your favourite hobby or activity?
My favourite thing to do is travel.  I love to visit new places and experience new things.  I love to come home as well – just to recharge (and save) for the next trip.
Favourite film or TV show and why?
I don't think I have a favourite film, but there are a few special mentions: Thomas Crown Affair – I love the music and Renee Russo's clothes; Finding Nemo – it reminds me of hours on the couch with my kids, who are sadly way too old for it now; and Skyfall – not sure why!
My favourite TV show is West Wing… because wouldn't it be grand if it really was like that?